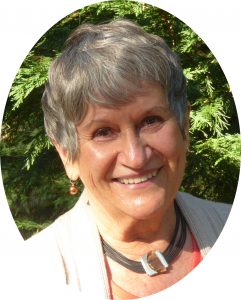 Elsie Spittle is an internationally recognized speaker, mentor and author. She is in the unique position of having known Sydney Banks, originator of the Three Principles, before he had his epiphany. She witnessed the extraordinary change that occurred in him and the unprecedented impact his work had on thousands of people, and how this has brought about a new paradigm in the fields of psychology and psychiatry.
Elsie had the privilege of receiving "on the job" training directly from Mr. Banks. She is considered the first formal teacher of the Principles, after Sydney Banks.
Elsie has published eight books, available on Amazon. Her books share stories of her journey after meeting Syd and of her work mentoring others to a new life of peaceful success. Elsie has a wonderful way of showcasing the true meaning of living in our true nature. The feeling of this touches others in a way that draws out their best self.
For almost five decades she has devoted her life to sharing the Principles with the world. She is semi-retired now and enjoying a quiet life on Salt Spring Island with her husband of sixty years.
Photograph by Lynn Spittle
---
Elsie is the author of 8 books
What if You Already Knew the Answers to Your Questions?
Mentored by Mind;
Nuggets of Wisdom II;
The Path to Contentment;
Nuggets of Wisdom;
Beyond Imagination – A New Reality Awaits;
Our True Identity… Three Principles;
Wisdom for Life
More information about Elsie's books can be found by clicking here.
I taught two sections of a Counseling Theories course and assigned students to read Beyond Imagination. It was really fun to process their positive reactions to your book and their questions. These students also read The Enlightened Gardener and watched several of Syd's videos as part of the class. I always get so emotional when I watch those videos…filled with gratitude that I met Syd, and you…and so many others. Lots of love.
I just wanted to let you know how much I am enjoying your book, Our True Identity.  The stories, the way you explain things in a down to earth yet spiritual way – it is bringing me Joy!!!  I wanted to let you know how grateful I am that you so eloquently wrote this book from your own beautiful wisdom!!!  I think Syd was watching over you!!!!